Our Bios
This company is led by Montauk locals
Lynden Restrepo
Licensed Real Estate Broker
Lynden Restrepo is an accomplished, energetic and vastly knowledgeable Licensed Real Estate Broker with over 30 years professional experience. Lynden spent 12 years developing her real estate sales and marketing skills while working under the leadership of Frank Tuma of the well-known Tuma Agency in Montauk, Long Island.
As principle owner of MontaukRealEstate.com, she has built one of the fastest growing well respected local businesses on the East End of Long Island and has devoted herself to personally assisting each and every client with all their real estate needs. Prior to launching MontaukRealEstate.com, Lynden spent over a decade as Property Manager for Dune Management in East Hampton where she managed residential and commercial properties including the famed Rough Riders Landing Condominiums. Today she continues to manage Rough Riders as well as several others throughout Montauk with her second successful company, Out East Management Consulting Inc.
As a self-made business owner with exceptional customer service and business skills, her devotion, dedication, and commitment make the real estate process a smooth and seamless endeavor for all her clients. Lynden raised her family and lived her entire life in Montauk. The fact she serves and operates her businesses as part of the Montauk community, gives her a unique edge over the competition. She has personally recruited, trained and groomed her team of locally based, licensed real estate sales representatives that form the core of MontaukRealEstate.com. Lynden is an active member of community organizations, and was the original founder of the Hampton Colligate Baseball League Montauk Mustangs Baseball Team.
---
Robert Aspenletier
Licensed Real Estate Agent
Former NYPD Detective with 35 years in Law Enforcement, Public Safety, Security Consulting Services and Property Management in New York City, Washington DC, Maryland, Virginia and the Long Island Area. Robert has demonstrated the ability to provide various services in a highly productive manner, creating maximum value for clients and cutomers he works with.

Before becoming a member of the MontaukRealEstate.com team, Robert has worked for or provided services to global companies including Lockheed Martin, Securitas and ISS Global Services, Protective Countermeasures, Center for Advance Defense Studies on Counterterrorism, Vornado Properties, Cushman Wakefield, L3 Communications, and the Washington DC Schools System.

Robert is an active member of the Montauk Community and has been a football, baseball, and basketball coach for over 40 years and recently the General Manager for the Montauk Mustangs in the Hampton Colligate Baseball League. He has now resided in the Montauk Area for over 12 years.
---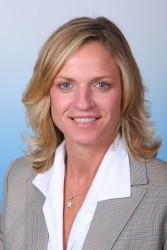 Margaret McKeon
Licensed Sales Associate
A native of Queens, New York, Margaret was raised on the game of basketball. In high school, she set state records, several still unbroken, and went on to distinguish herself as an award-winning major player at University of Oklahoma and St. John's University.
Following an illustrious playing career, she turned her talents and her love of the game to coaching Division I women's basketball. With her commitment to excellence, a strong work ethic, and remarkable, instinctive recruiting skills, she created and led multiple winning college programs.
Throughout Margaret's journeys around the country, she never forgot the summers she spent in Montauk, working at Navy Rd Restaurant and spending time with family. Now, Margaret looks forward to the opportunity to help others find homes and create similar wonderful memories in Montauk.
Margaret has a keen eye for design and possibilities. She enjoys connecting with people and making deals. She works tirelessly to make sure that her clients have the best possible experience.
When she is not working in real estate, you can find Margaret on the golf course at Montauk Downs.
---